Sadie (サディ?) is a visual kei rock band from Osaka Japan, formed in 2005.Sadie is signed to Music Mijinko Records.
An Experience In Visual Kei
Sadie was founded by Mao, Tsurugi, Aki, Mizuki and Sora in February 2005,and comes from the English word "sad". They went on a hiatus on September 21st, 2015 and have not released any no new music since.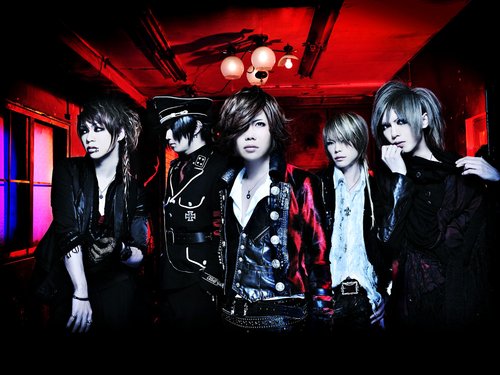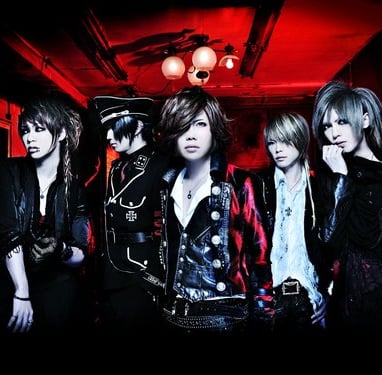 The band began performing March 18th 2005 at BIG CAT in Osaka, as the support act for bands such as D, Fatima, Shulla etc. On July 27th they released their debut single as a limited edition of 2000 copies.

Their debut mini-album "The Trend Killer", was released on May 3rd of that year, in only 4444 copies, and was sold out just months after. They released a 2nd press in November 2006, and a 3rd press in February 2007; both were sold out completely just within a couple of months.

In January 2006, drummer Sora decided to leave the band due to family reasons. The other members moved on with the band and soon they got a new drummer, Kei (景).

Sadie announced that their indefinite hiatus after their "forever and ever…" live at Zepp Tokyo on September 21.

The announcement was made via a post on the band's official home page. In it, the band expressed that since 2015 is their 10th anniversary, they also consider it as "an opportunity to reconsider their music and their lives".

During their ten years together, Sadie released an impressive 13 albums and EP's, 17 singles and appeared on six compilation albums in addition to various DVD releases.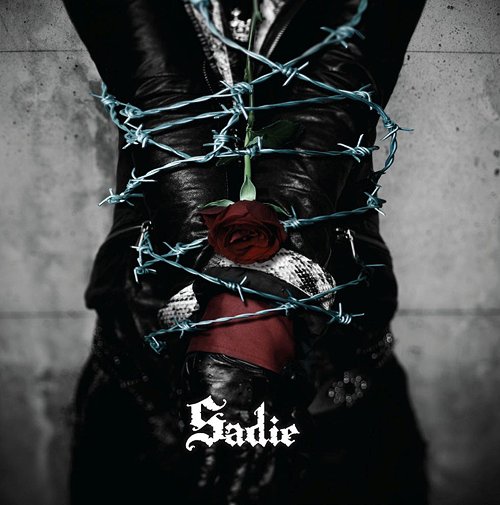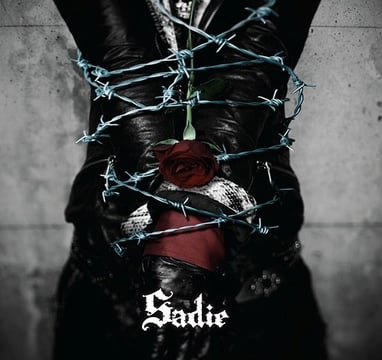 When asked in a 2009 interview how he came up with the name Sadie Moa said

"Before I founded Sadie, there were various bitter sad things which made me feel down, so I thought of making a band with the theme of the 'sadness' I had in me at the time, so I thought of Sadie from the word 'sad'."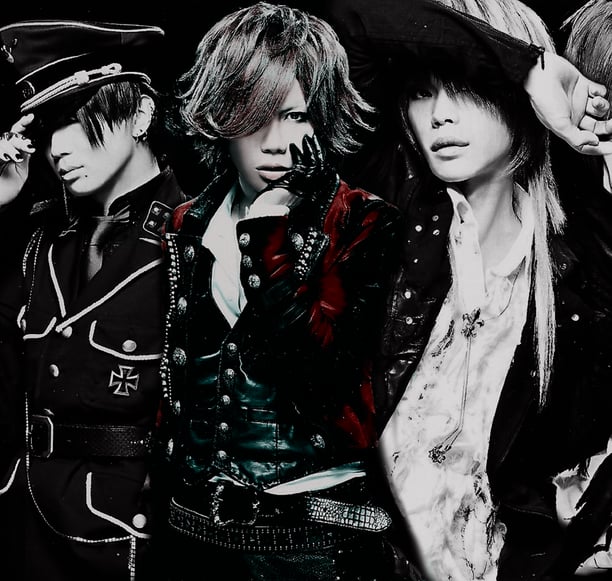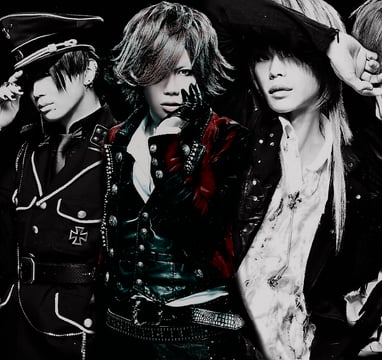 Tsurugi cited Sugizo and Inoran from LUNA SEA, Aiji and Jun from PIERROT, Kouichi from Laputa as his main influences. Mao was inspired to be a musician by X Japan.

In the same 2009 Interview when Moa was asked when did you get interested in music he said

"When it comes to the age, it must have been around elementary to middle school, when X (JAPAN) was really exciting the world. Concerning albums, it must have been around the time, when "BLUE BLOODD" had been released. At that time, X JAPAN really did have an impact on me; however, it seemed the impact was actually too big, so it feels like I didn't take it in at that time. More like "Woo, those people are scary!"

When Kei was asked a similar question in this 2011 interview he said

"I really like Yoshiki from X Japan. When I saw him performing, that was when I made the decision to become a musician."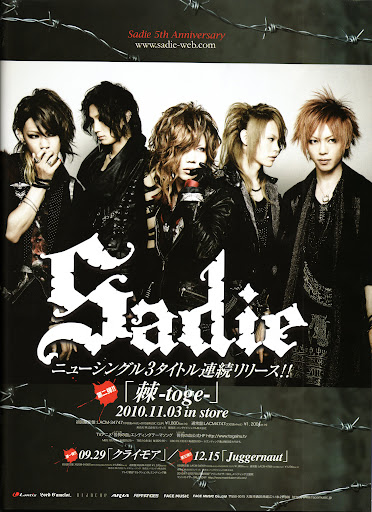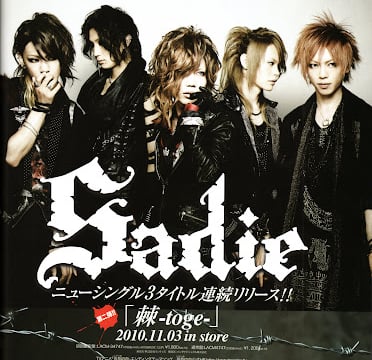 Members:

Mao (真緒?) – vocals
Mizuki (美月?) – lead guitar
Also in the supergroup Karasu, that formed in 2009 with Tatsurou (Mucc), Hiroto (Alice Nine)
Dunch (Jealkb) and Kenzo (Ayabie).
Tsurugi (剣?) – rhythm guitar
Aki (亜季?) – bass
Kei (景?) – drums
Former members:
Sora (空?) – drums (2005–2006)