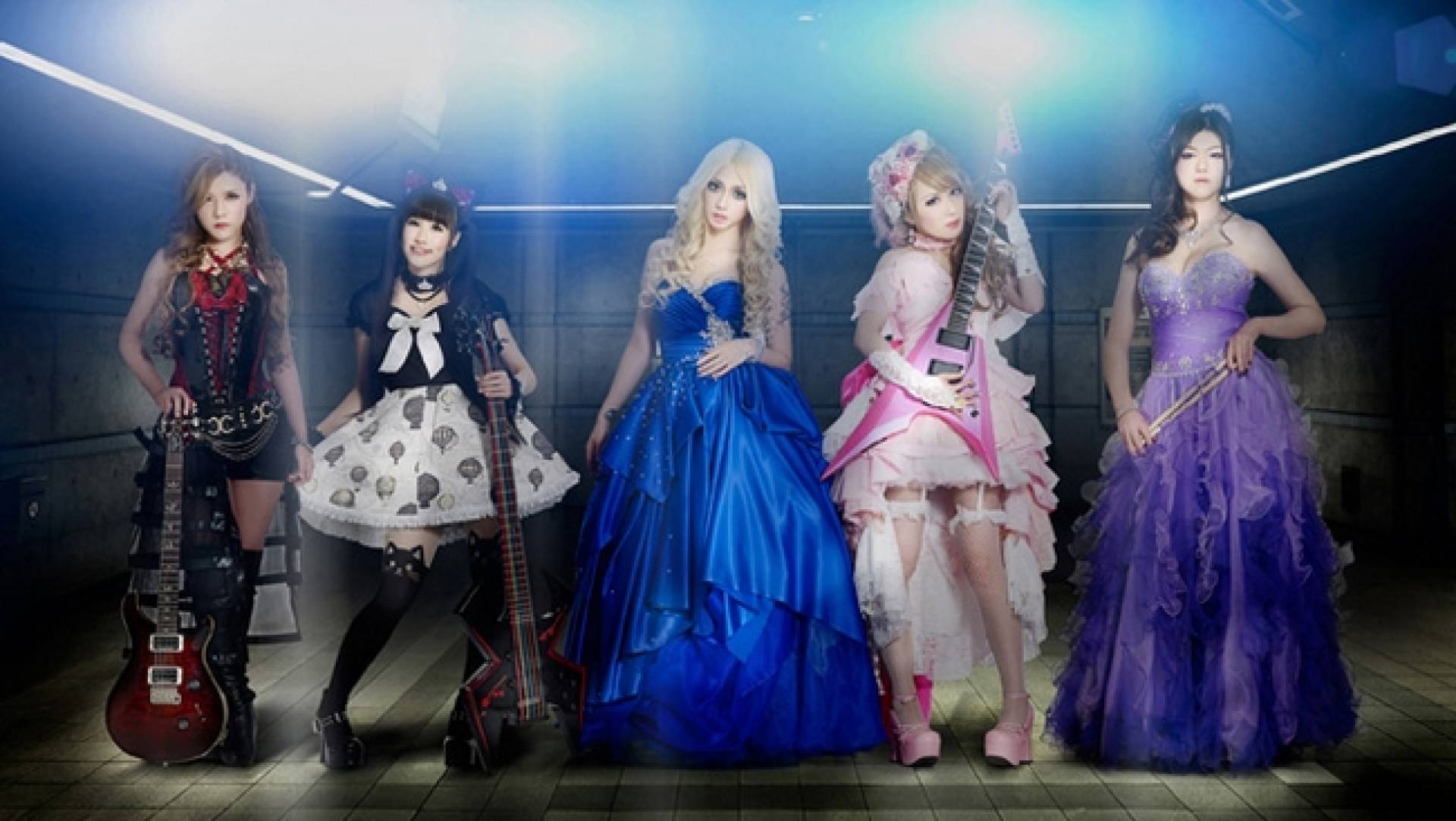 "We Are" has been released from the live DVD, Aldious with Maki Oyama, released on January 14, 2022 (Friday)!
I was so excited to get this. DVD, CD and Blu Ray of Maki on tour with ALDIOUS! It's available from CD/Japan. On my Get yours today page!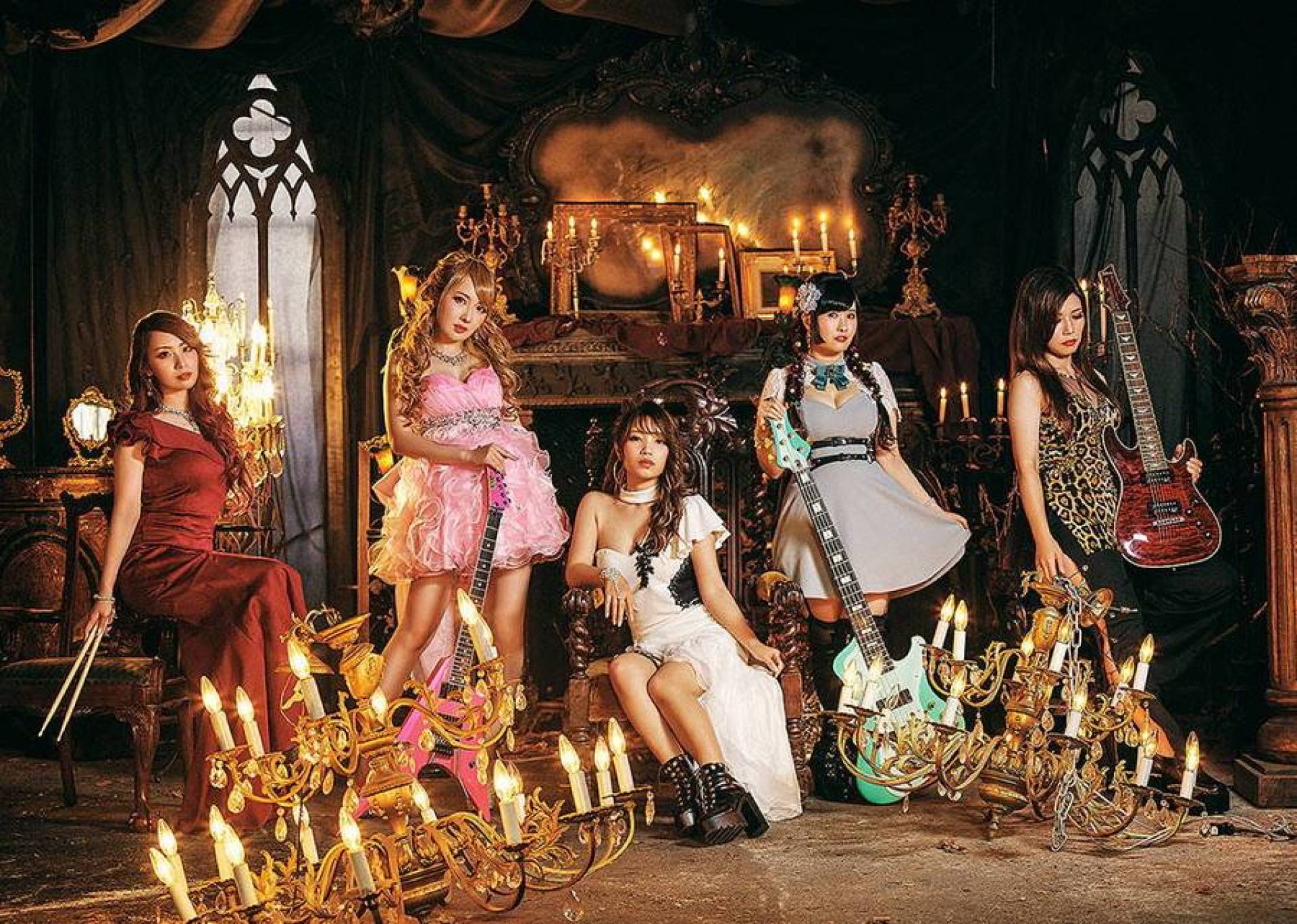 It was 2017- 2018, the winter thereof. Living in Sunny Las Vegas. I had already gotten tired of most of the music I was supposed to listen to. As I frequently quoted to people, "classic rock is not a genre. It's a demographic!". But anyway, I was burnt out on it. Especially when they try to tell me that bands I've been listening to since my 20s are now classic rock when they're not even close. But allow me to keep my opinions positive.
At the time, I was heavy into Psycho-Billy with Creepshow, Hell freaks, and Hillbilly moon explosion. It's an entertaining genre, and I recommend it to everybody who likes a little silliness with music that they can sing along with.
Then one day. Something came into my YouTube algorithm. That was everything my gothic metal heart could dream of! With one exception, It was the short version of the video. This is a concept I'd never heard of before, having the music video for your song shortened. I suppose this was for marketing to various industry insiders, but this is a new thing to me, a YouTube consumer here in Las Vegas, USA.
The music video was "Dominator", it had all the stage props of a classic, Goth-Metal song. From the fog machine to the all-black attire and fierce looks from the guitarist as they shredded power chords fast as lightning! But the music had specific energy well above anything you could consider normal metal. The band had this beautiful blonde lead singer with a velvety, smooth voice and gentle wraith-like movements. All the other women in the band were headbanging! That is correct. Only women in this band that play like their opening for Maiden or priest! That and the fact that this was the first blonde Japanese person I've ever seen. They had my undivided attention. It's clearly above and beyond anything I had ever heard.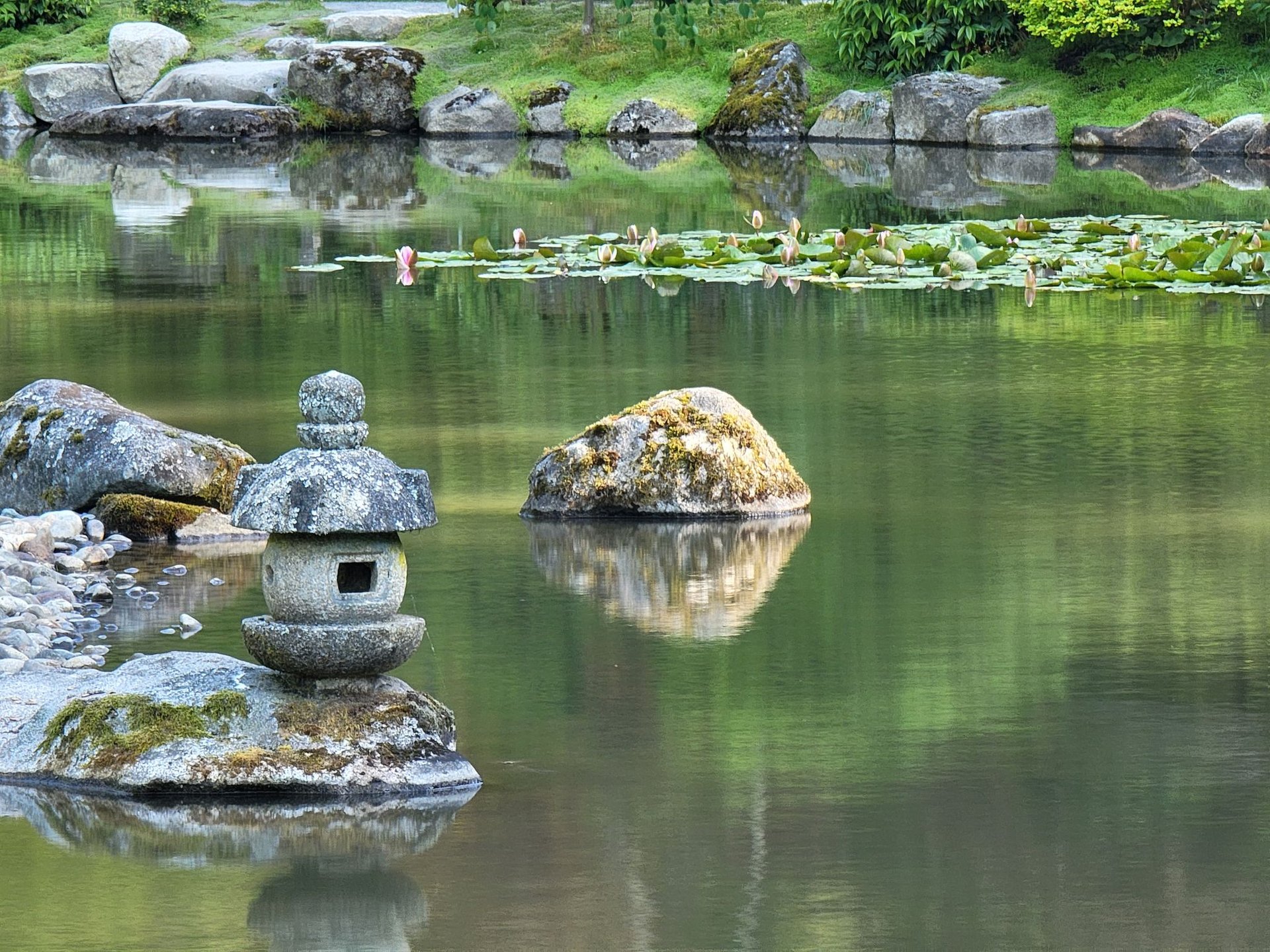 It was seeing this video that got me to go immediately to the Aldious YouTube channel and watch everything,
along with watching a couple other bands( Cyntia & Exist+Trace)! Somehow, the algorithm almost seemed too limiting. Or maybe my concept of the metal music scene was limited to simply the American-British experience I had so far. But I had no idea yet of the vastness of the Japanese music industry. The numbers are simply staggering!
One more thing that really hooked me when I watched Aldious is the next video(below)! Had I seen it on its own, I still would have known it wasn't just another pop group. Because people don't play pop music like that!
It was like they were mocking pop music almost. But not in a mean way, just kind of kidding. It was charming. And poppy and. Full of shiny, happy people, as it were!
A bit of how ALDIOUS started!

Aldious was started in Osaka in June of 2008 by Rami and Yoshi. In November of that year, they participated in the compilation album "Red Hot Burning Hell volume 16". The announcement of Toki joining the band came New Year's 2009 in November 2009, the EP "Dear Slave" was released, it sold out at each metal shop. On New Year 2010, the announcement of Aruto as the drummer was made. And. The label Bright Star Records was established in April. One of the most essential points in their history, for me anyway, was on November 13th, 2010, at Shinsaibashi CLUB QUATTRO, the first one-man live was performed. In "Across," MIYAKO (currently LOVEBITES) participated in the piano accompaniment, and "Nocturne" was the first full chorus performance. This part was always significant, mainly as MIYAKO is my muse! She inspired me to learn how to play guitar!
A faraway crush is over before it begins.
Well, if you watched any Aldious videos. Featuring Re:No, The blond lead singer, Headbanging her way into the hearts of the fans. All over Japan. You can see it's easy to become enamored with such
The concert I should haAs soon as I heard about it, I immediately looked into plans to go. Unfortunately, I had never heard of Namm before. So I really didn't understand how it was not a regular concert, but I soon found this out. And as I started to look into it, I realized that from here in north Seattle to the John Wayne Airport and back. I'd be looking at spending the better part of $500, including the ground transportation down there. And then. Whatever it would cost to actually get into the concert. Which apparently was free to attendees of the NAMM show. This is where the information I could find got real sketchy. A person had to be in the music industry to attend the NAMM Convention. And so there was no information on concert tickets or prices, it was part of the convention. The image of me sitting in Anaheim, on the curb somewhere, unable to get into the show and waiting to return to Seattle defeated. I didn't like that image, so that was regrettably the deciding factor, the lack of information to actually get to the concert.
Two other factors added to this decision. One was this new singer Gemmie. I was unfamiliar with her. She wasn't Re:No, who initially interested me in the band! Later, however, through her numerous live streams in the following months, I would become familiar with her.
RIN(Gemmie)is multilingual, so as someone who spoke fluent english, I saw her as a great addition to the band because she could bring them further along in America.
In addition to that, lead guitarist Toki would not be there for a good reason. Her new son was not even three months old, not the time to fly across the pacific! At some point, she said," Hey Narumi, Buddy! Would you go to America with my band and play in my place?" I'm trying to imagine the conversation. It seems entirely outlandish for me, but that's pretty much what happened. What a wonderful friend! What a skilled friend Narumi is! Now that events have unfolded, it was one of the last concerts for quite some time. With the onset of COVID. And. The loss of. The new lead singer. Due to health concerns. This was indeed a one time. Only event! I'm so happy I can least see it on YouTube.
Aldious Jan.17,2020 @NAMM 2020
Wa pretty girl. And everything in her persona on camera is that she is just as sweet as can be. So I found it. Incredibly devastating as a fan. When once I had just barely become familiar. With the band's entire. Music library. Or at least what was available at the time. On YouTube. Rumors were already spreading. That the lovely blonde. Siren with the velvety, smooth voice. Had quit the band. I was in denial for a week or more. I just didn't want to hear this.But at last, I finally did get confirmation. And as it turns out. I started listening to this band a month after Re:No had already. Performed her last concert with the band. It was a Russian Facebook group where I got this confirmation! I certainly appreciate the worldwide audience. Who really came through for me in this instance.It took a while to get an official reason for Re:No quitting the band, distressing because I've never heard the official word about why Rami, the first lead singer, left. It was simply given "for health reasons". And I've never heard anything beyond that. But at last, in regards to Re:No it came out that an inner ear problem she was experiencing made it impossible for her to continue. The name for the condition is Eustachian tube dysfunction.This is an unfortunate turn of events, of course, to me as a new fan. But then I don't really have any "skin in the game". I'm sure it was very disappointing to many people whose lives were directly affected by this abrupt change, especially the other band members. Often, these kinds of disruptions end some bands. So I very much appreciated Aldious because they stuck together through this, and they're still together now as I write this.
This new singer is fantastic..... Oops!
From my perspective, the new lead singer was introduced by default, stating that Saki, former lead singer of Cyntia, was not chosen. So there was some disappointment in the announcement. But at the same time, Saki's new solo album "The One" was released.
RIN wrote the first song she performed with the band.
"I wish for you" it's a beautiful ballad. And later on, "Showdown," and its b-side, we're also great songs. Although critics quickly said that she didn't suit their tastes, their murmuring seemed what you might expect in the event of changing vocalists. After returning from NAMM 2020. the band went to work re-recording. Many of their songs with RIN/Gemmie, and she went to work with multiple live streams. Everybody seemed as though they were keeping quite busy during the pandemic lockdown.
Maybe there was a period of silence for a little while, and I just missed it, with all that was going on at the time. Then came the news that Gemmie had been hospitalized for "Symptoms of depression," I believe was the term used. At the time, I read the post she was being treated medically and admitted into the hospital for rapid weight loss and other physical symptoms. Not long after that announcement, she resigned as lead vocalist. This was heartbreaking, just from my perspective.
The band must have been devastated!
She has since returned to making music after departing from the band and seems to be doing well. Hopefully, she continues. Being well and making music.
"I know her! It's the ACO-Metal lady!"
At some point at the beginning of my journey into J-metal, I discovered Aco-metal, the videos by Mackie Oyama. I never really pursued it too much then. I subscribed and watched all the videos that featured her! Other than that, I wasn't very active as a fan. But when I saw that she was invited to be the guest vocalist for Aldious, that's when I really started to pay attention to what she was doing on YouTube. And so far, I'm very enamored with Maki and all the music she's made. She's an inspiring person. You have to smile when she's on. She just brings out the joy in you for watching her.
Maki Oyama Live at the waterfall / Original Songs(Acoustic)
Now for the first time since her departure from the band, a new song "Pink Cigarette" has been released, sung by Re:NO!!!!!!
It's a banner video, a photo of her from Aldious, but I believe this song is new when it's released this morning, January 23rd, 2022.
Already rumors are flying, In hopes of her reuniting with the band!!
Re:NO (リノ) / Pink Cigarette
If you do not have Spotify the playlist posted here will not display.
Follow the links above if you would like to purchase an Aldious CD for yourself!
Photo featuring Rin/Gemie, as the new lead singer with ALDIOUS for the Evoke album. This album was a rerecording of their songs with the new vocalist in 8D.