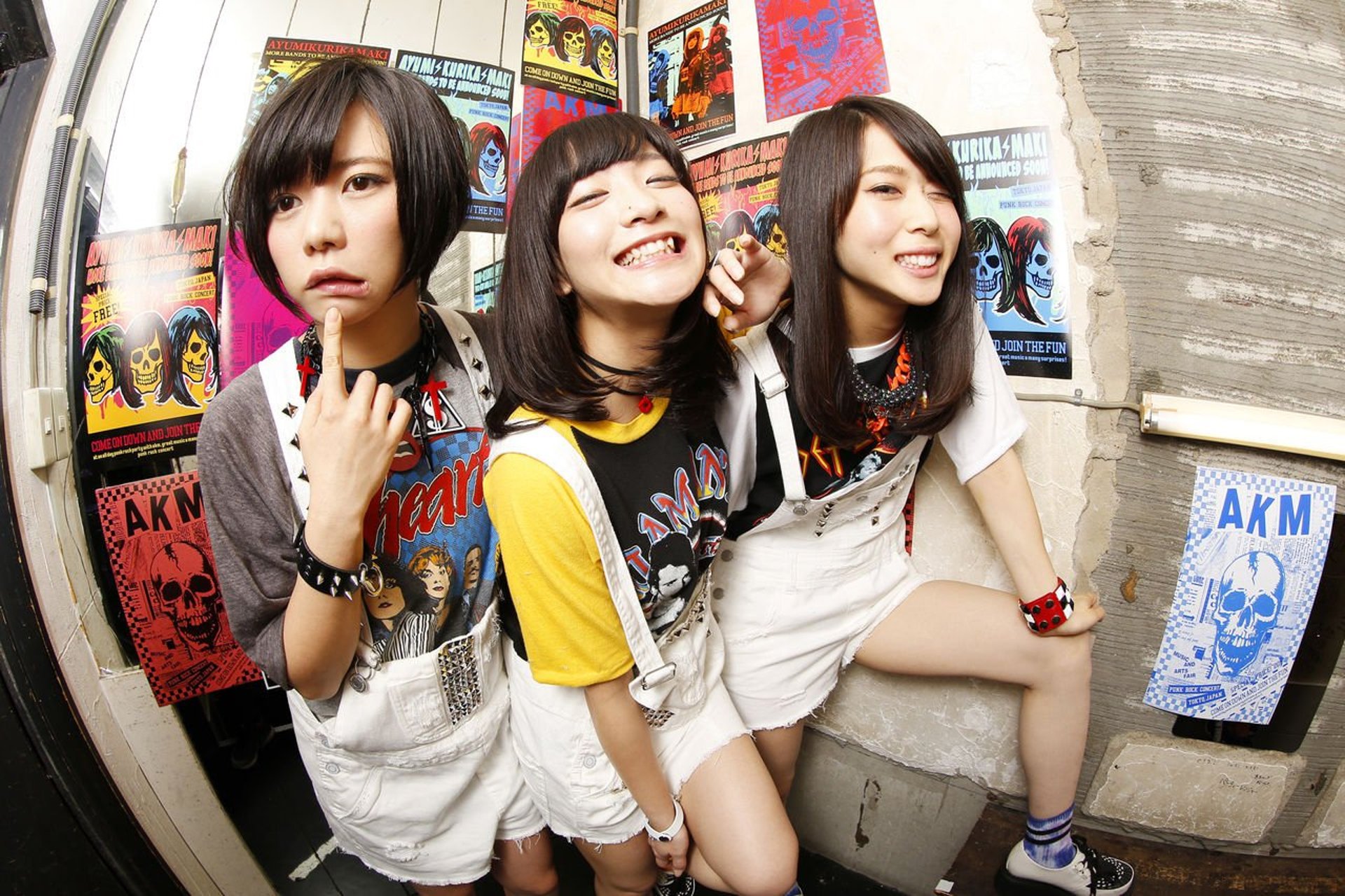 In January 2012, the DJ unit Kurikamaki was started by high-school classmates, Kurika and Maki.
The abbreviation of their name makes the word "Kuma," which means bear in Japanese, So playing upon this as their theme. They dress up in bear costumes and claim to be 3-year-old bears.
They posted their DJ performances on Niconico, a video-sharing site, which caught the management agency's attention. They officially started their activity in November 2012, performing as an opening DJ in over 20 events a month.

Analoguma-girl, their first CD single, came out in August 2013, ranking 136 in Oricon weekly chart. Their second CD single, Kumatonadeshiko, came out the following March and ranked 41 in the Oricon weekly chart. One CD's B-side tracks featured Ayumi, a girl in the same management agency, and her singing caught Kurikamaki's attention. After months of persuasion.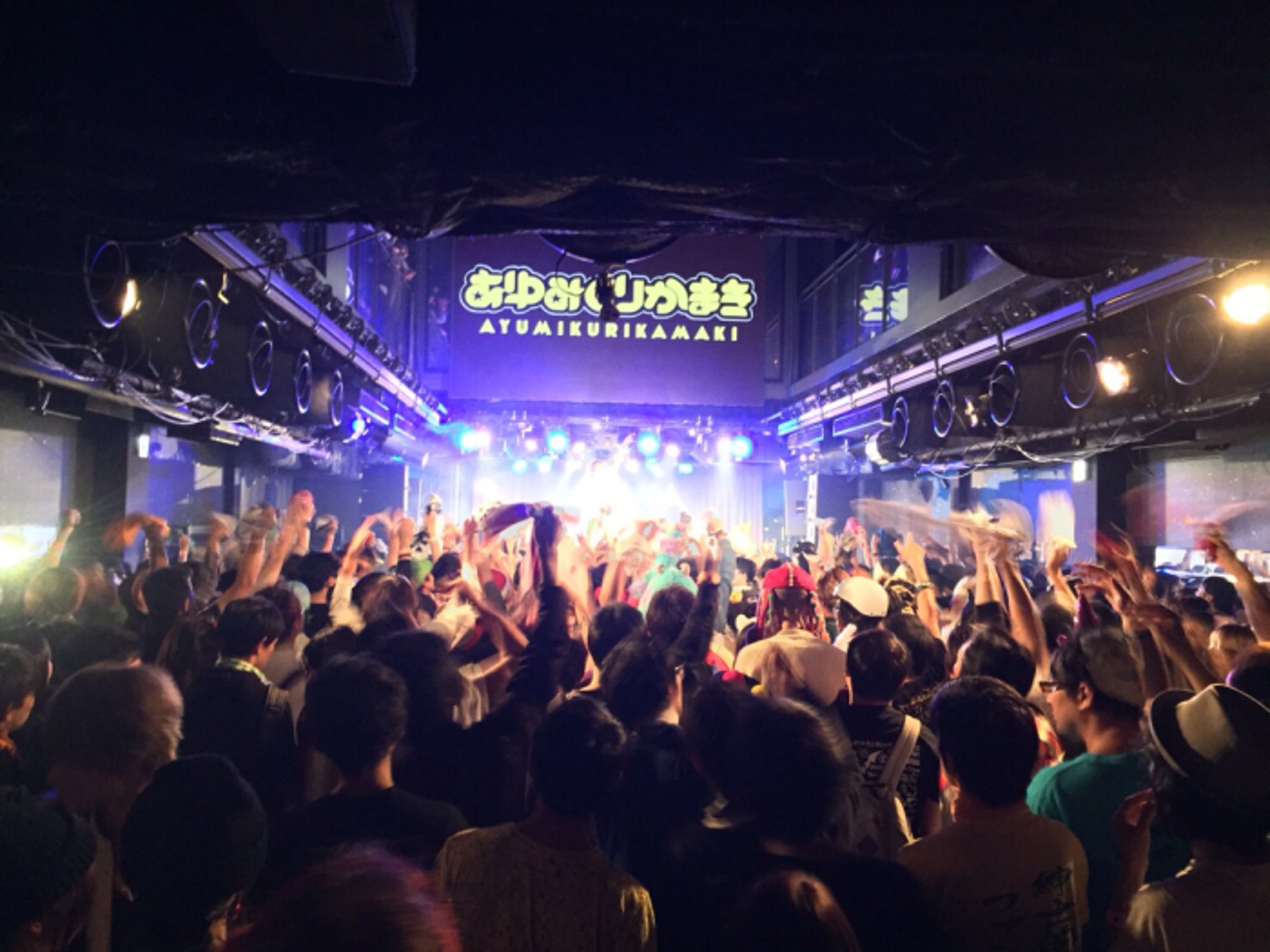 And then there were three!
On May 5, 2014, Ayumi officially joined Kurikamaki, and the group's name was changed to Ayumikurikamaki and often abbreviated as Ayukuma. In July 2014, the trio released their first single together. (Jet kumastar) ranked 23 in the Oricon weekly chart. Their climb up the charts continued with their first major-label debut. Salmon. Salmon. Salmon. In March of 2015, which ranked? 11 on the charts. And their next song, honey, honey, honey, reached #9 in June. It was also an ending theme for the anime Punch Line.
Ayumikurikamaki's third major single, "Shin-Yuu Forever," or "Best Friend Forever," came out in November of 2015, ranking 17 on the Oricon Singles Chart.
A big scare came on December 27, 2015, when the members got involved in a car accident, and the vehicle they were in rolled over due to a tire burst, leaving them with sprains and bruises bad enough to cancel several planned live events; fortunately, in just over a month, they were able to resume their activities with a live concert on January 31, 2016.
In April of 2016, their first album, "Ayumikurikamaki ga yattekuru! Kuma! Kuma! Kuma" (A walk and a crica roll is coming! Bear! Bear! Bear), ranked eighth on the Oricon Albums Chart.
The Beatles inspired the title and artwork.
In May 2016, the group announced that they could continue to perform as bears only until their solo live concert on July 8, 2016, after which they must perform as humans. They also announced that they can return to being bears only if they can announce until the end of 2017 a solo live concert at Nippon Budokan.
In November 2016, Ayumikurikamaki released their fourth major single, "旅立ちの唄" ("Tabidachi-no-Uta," which roughly means "Song of Departure"). Their first release as humans was ranked 27 on the Oricon Singles Chart.

I have not found the precise details, but unfortunately for the fans, this idol unit disbanded on June 19th, 2021, after a final concert. I apologize for skipping the timeline for the last five years, and I will update that as soon as I find more information.

あゆみくりかまき 『サチアレ!!!』 (2012-2021 ver.)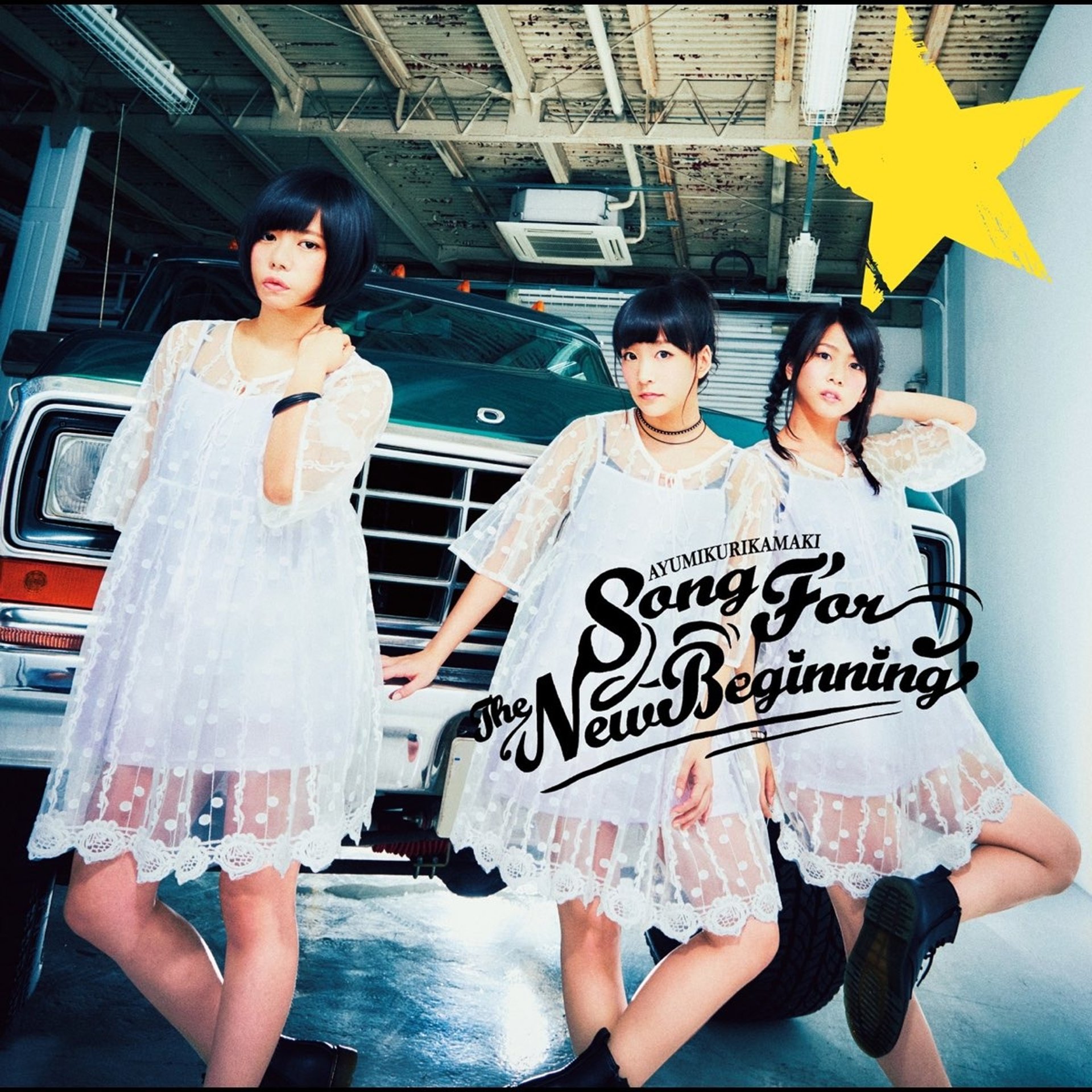 「BOKURA NO KUMADAMASHII THE LAST LIVE〜KOREGA AYUMIKURIKAMAKI DA〜」