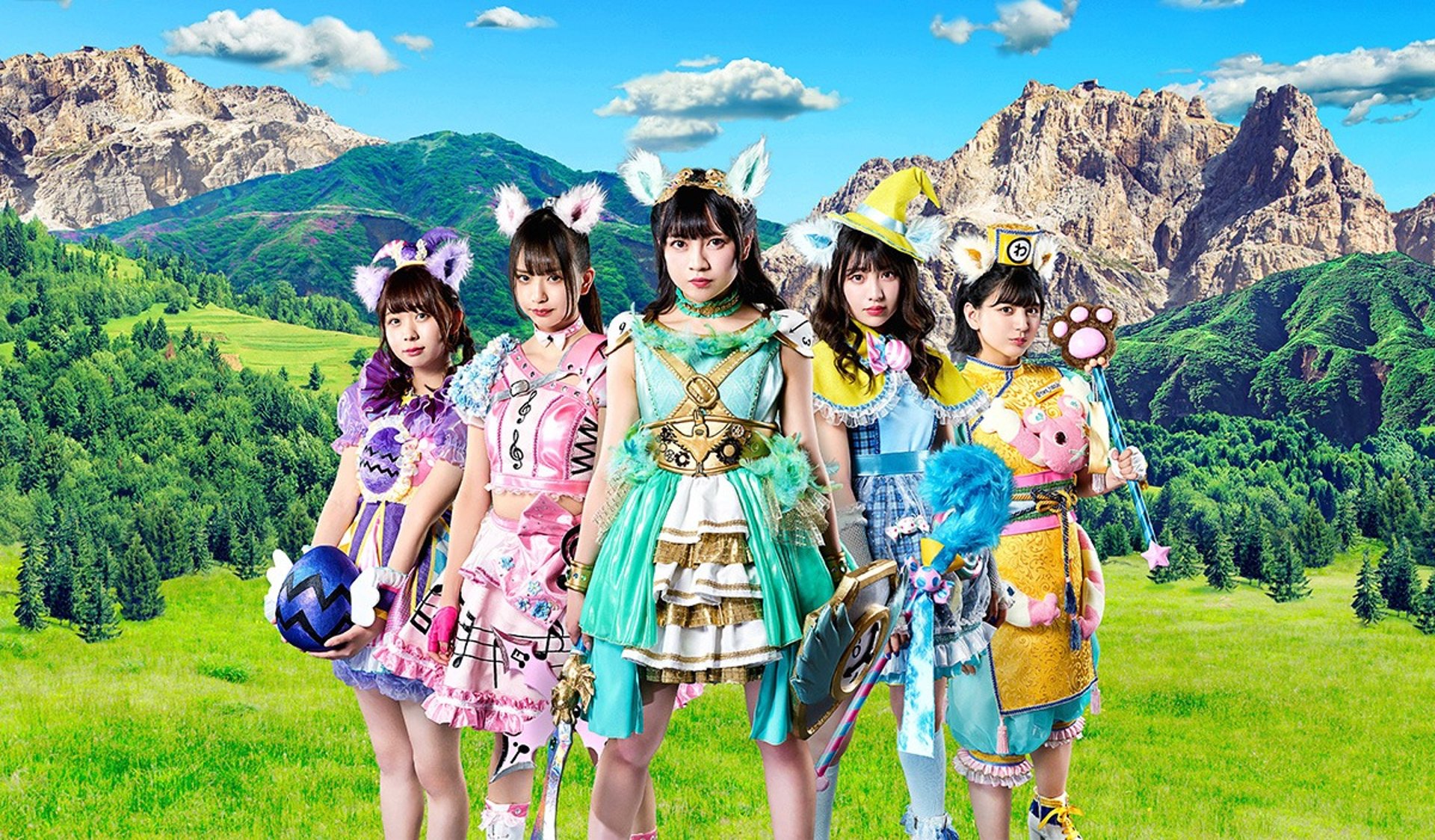 The World Standard, or Wa-suta (わーすた)
The World Standard was formed as the fourth group in iDOL Street on March 29, 2015, to spread Kawaii culture throughout the world using social media. Their debut live performance was at the iDOL Street Carnival 2015 ~GOLDEN PARADE!!!!!~ concert on April 29.

A cat theme was established with their first indie song, "Inu Neko Seshun Massakariti," released in Oct.2015. This high-energy,, happy song features some hard rock guitar licks with a Superbly edited video that highlights the Kawaii the group intends to spread worldwide, with social media and "real idols" activities, such as allowing video recording and photo-taking at live events.
Their first single, "Kanzen'naru Idol." features a costume change to maid outfits that are only black and white. The music has a much darker aspect, the sound I tend to gravitate to personally. I think this song is a lot of fun.
Kanzen naru Idol
(Complete well l)

Inu Neko Seishun Massakari
(Dogs, cats and youth)
One thing Wa-Suta has done that is just brilliant, was to create their own YouTube video series on their channel.
Currently, there are 69 videos. The first one is featured here. You don't have to understand it all that well to watch them and get "the vibe" of what's going on and who the people in the group are. This was a fantastic idea, and I highly recommend that you check them out.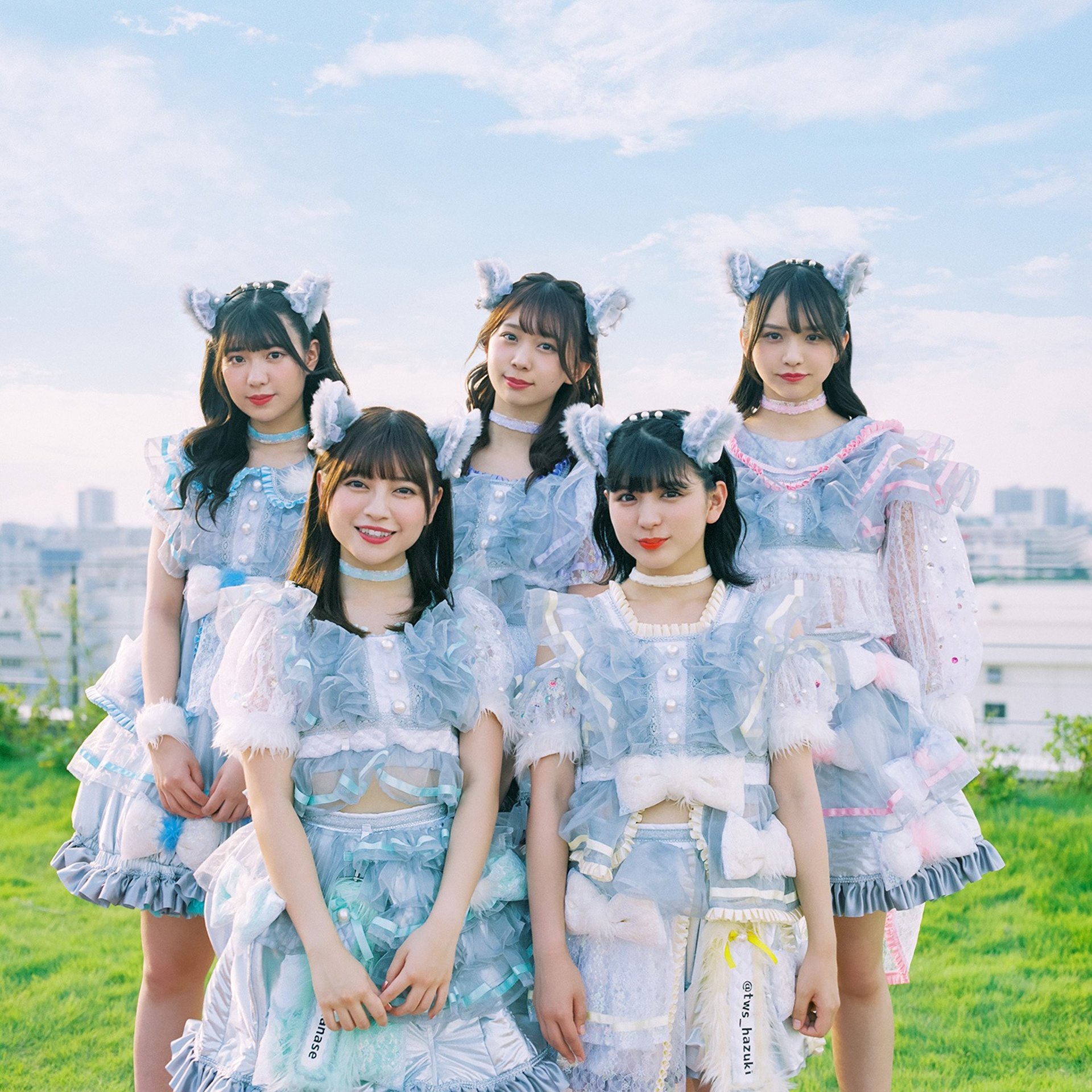 Yuumei ni, Nyaritai

(I want to be famous)
In the video for "Yuumei ni, Nyaritai," They're back to their colorful Fairy Kei costumes.
This is a poppy, dance music song, the video is a curious departure in style that makes it fun to watch. Especially the surprise ending.
"Saijoukyuu Paradox', the fourth single released by Wa-Suta, this (MV), is a wonderful beautiful adventure; it features an entire city in pastel!
The single was released in 2017 and was used as the opening theme for the anime Idol Time PriPara.
Wa-suta has managed to maintain its original lineup. Except for one member who graduated, Hazuki Sakamoto, Just a couple of months ago.
Sakamoto Hazuki (坂元葉月; Pastel Yellow)(Graduated December 31, 2021)
Hiro
kawa Nanase (廣川 奈々聖; Pastel Green) Leader
Mats
uda Miri (松田 美里; Pastel Purple)
Kodama Ririka (小玉 梨々華; Pastel Blue)
Mishina Ruka (三品 瑠香; Pastel Pink)
Farewell messages
to Hazuki Sakamoto
Wasuta's recent to YouTube live videos!
My heartfelt thanks to Wikipedia,
a vital resource.
Please go check them out and donate,
Thank you.
ilovejapanesemusic.com uses affiliate links to offset the cost of hosting and to pay the staff of the website so that we can continue to provide you with fresh content.
Wasuta"s latest recordings, Available at CD Japan.