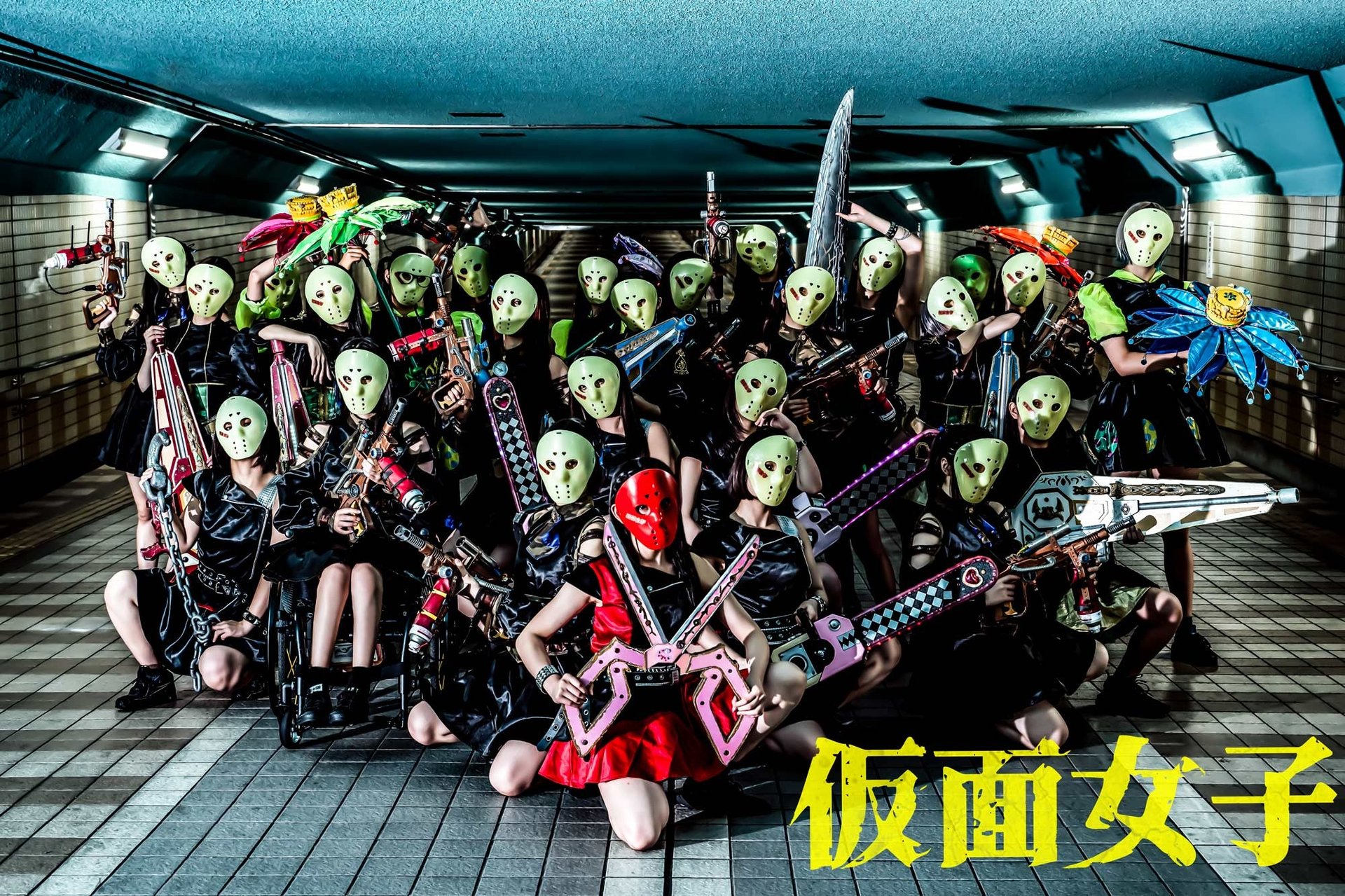 Kamenjoshi was founded in 2013 by the Alice Project agency and Destroy Records. Kamenjoshi performs at the Kamenjoshi Cafe.
Kamenjoshi (仮面女子, Mask Girls) is as unique an Idol group as one can find! I've never seen anyone use chainsaws, hockey masks, and laser cannons as props!
It was the tragedy to triumph story of Igari Tomoka , presented in the "Asian boss" video below, that introduced me to this idol group !
In a single moment, an accomplished singer & dancer was turned into a paraplegic, By an act of nature!
Igari Tomoka (猪狩ともか) is a member of Kamen Joshi group Steam Girls and the sub-unit White☆Milk.
On April 11, 2018 unusually strong winds toppled a sidewalk billboard that fell on top of her. She suffered several injuries, but the one that damaged her spinal cord left her legs with paralysis from the waist down. She continues to perform in a wheelchair and she acts as an ambassador for para-sport. She also supports campaigns to stop suicide among young people.
According to Igari's blog post nearly a month later her injuries included but were not limited to
・ Eyelid laceration
・ Head contusion
・ Fractures (legs, ribs, thoracic spine, lumbar spine)
・ Spinal cord injury
Which resulted in paralysis of both her legs.
Igari Tomoka is an inspiration to tens of thousands of fans, myself included !
She continues to triumph and flourish through her traumatic life changing event.
One thing that changed is, she began to write songs. For instance. The song "FANFARE" was her first! An absolutely great song!
KAMENJOSHI
" the masked ones"
Igari Tomoka becomes a shining star for her cause!
Life before the tragedy -Thirty voices, among thousands.
With hockey masks on,some Head banging is expected !


Kamen Joshi social links Website