Riho Sayashi is a name that any seasoned Morning Musume fan would instantly recognize. She was a prominent member of the popular Japanese girl group, known for her impressive dancing skills, beautiful voice, and charming personality. In this article, we will take a closer look at the life and career of this former Morning Musume member, and how she made a significant impact on the group and its fans.
Riho Sayashi is a Japanese singer, dancer, and actress who rose to fame as a member of the popular J-pop group Morning Musume. Born on May 28, 1998, in Hiroshima, Japan, Sayashi began her career in the entertainment industry in 2010 when she won the Jc&Jk actress audition, earning her a spot in Morning Musume's stage play, Fashionable.
Morning Musume. 9th term audition SP 2
Sayashi Riho Interview (10/20/2020)
In 2011, Sayashi auditioned for and was selected as a member of Morning Musume's ninth generation, alongside Erina Ikuta, Kanon Suzuki, and former Hello! Pro Egg Mizuki Fukumura. The group made their debut on January 2, 2011, at the Hello! Project 2011 WINTER Kangei Shinsen Matsuri concert. Sayashi's first single with Morning Musume was "Maji Desu ka Ska!".
A Closer Look at the Life and Career of a Former Morning Musume Member
In 2015, Sayashi announced that she would be graduating from Morning Musume on December 31 of that year. She then left the group and became an artist under Hello! Project. After leaving Morning Musume, Sayashi went to New York and other places abroad for about two years to study dancing and English.
Throughout her time with Morning Musume, Sayashi became known for her powerful singing voice and skilled dancing abilities. She also received solo lines in several of the group's songs, including "Only You". In 2012, Sayashi formed the duo Peaberry with S/mileage's Ayaka Wada, and they performed their original song "Cabbage Hakusho" at the Hello! Project summer concerts.
RIHO-METAL Full Digest Morning Musume. OG Sayashi Riho BABYMETAL
Discography
EP
[2021.08.04] DAYBREAK

[2022.01.12] Reflection

[2022.11.16] UNISON
In 2019, Sayashi made a guest appearance at the Hello! Project 20th Anniversary!! Hello! Project Hina Fes 2019 and also appeared as a support dancer for the kawaii metal group Babymetal on their "Babymetal Awakens -The Sun Also Rises-" concert in Yokohama Arena and the Glastonbury Festival.
Only you / Fantasy begins" Hina Fes 2019
In 2020, Sayashi started an Instagram account and began writing a column called RihoColumn in the online magazine NewsCrunch. In September of that year, she announced that she had signed to Japan Music Entertainment as a solo artist.
Overall, Riho Sayashi's journey from winning an actress audition to becoming a successful solo artist is a testament to her talent, hard work, and dedication to her craft. She continues to inspire fans with her music and dance performances, and her future in the entertainment industry looks bright.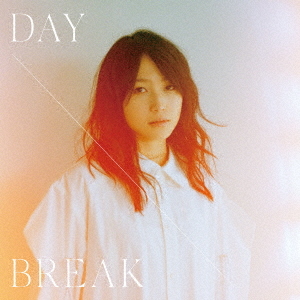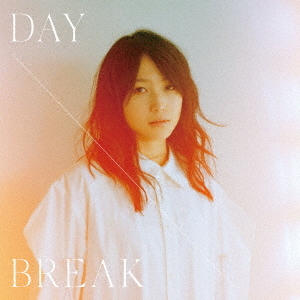 In July 2021, Sayashi released her first EP, DAYBREAK, under her newly established label "Savo-r". The album featured lyrics written by Sayashi and collaborations with several composers. She also held a one-man live tour titled "RIHO SAYASHI 1st LIVE 2021 DAYBREAK" at Toyosu PIT, Tokyo Team Smile.