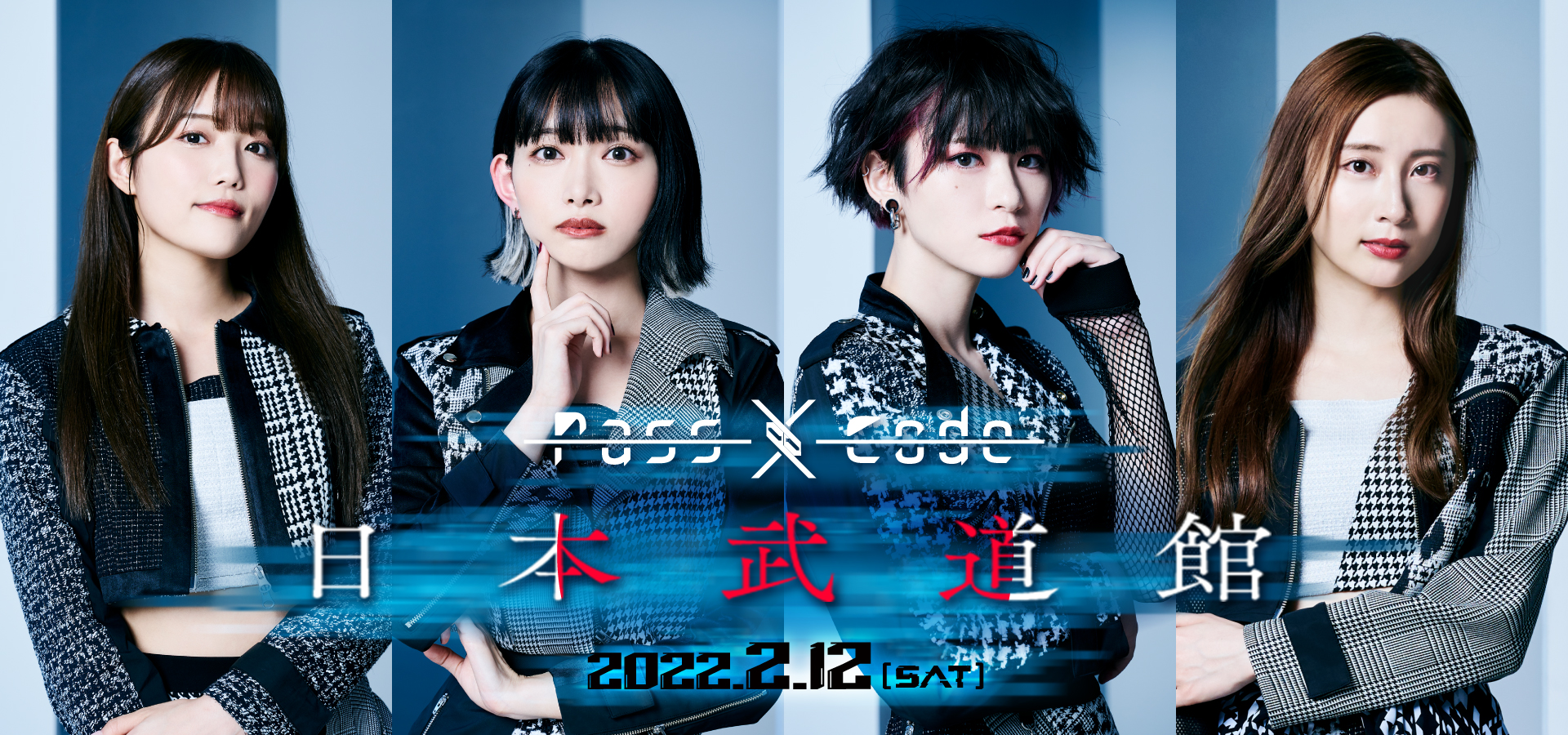 Passcode premiered a new video on Oct 29, 2021 featuring their new false cord vocalist Emile.
Fun Fact:
PassCode fans are called "Hackers", and their lives are called "ENIGMA".

One of the things I have discovered about Japanese music (and modern music in general) is that you can like a band just as much for their style as you do for their music. This is especially true for me with this band. They have that Doc Martin look about them.

When asked "What is it that you like about PassCode?"

I answered: "I guess the main thing about passcode is I've never heard of a dedicated false cord screamer in a vocal quartet before!"
Vocal quartets are generally reserved for old Motown style music, it's not even "on my radar" these days Their sound completely blew me away because it was nothing I had ever heard before."

PassCode is a Japanese Idol Girl Group from Osaka. Known for their energetic stage presence they are often compared to the all-male "electronicore" group Fear And Loathing In Las Vegas. The majority of PassCode's songs are originally titled in English, and the few songs that aren't are English words transcribed in katakana.

Recent News:
Yuna Imada retired in August 2021 due to declining health. Before a month had passed the group announced that they had recruited Emily Arima, who had been Ladybaby's "screamer" until that group's disbandment.

Current members
Minami Nao (南菜生) (Joined July 2013)
Takashima Kaede (高嶋楓) (Joined February 2014)
Ogami Hinako (大上陽奈子) (Joined August 2015)
Arima Emily (有馬えみり) (Joined August 2021)
Former Members
Kozaki Reika (神崎玲香) (Original member, left May 2013, pre-debut)
Sakurai Saki (桜井さき) (Original member, left July 2013)
Kazuki Kyoko (香月恭子) (Original member, left August 2013)
Kurohara Yuri (黒原優梨) (Original member, left October 2015)
Imada Yuna (今田夢菜) (Joined February 2014, retired August 3, 2021)

Reddit:
Official Twitter:
Official Facebook:
Official Instagram:
Official SoundCloud:
Official YouTube:
Wikipedia:



New song from Passcode with Emily,
" FLAVOR OF BLUE" !