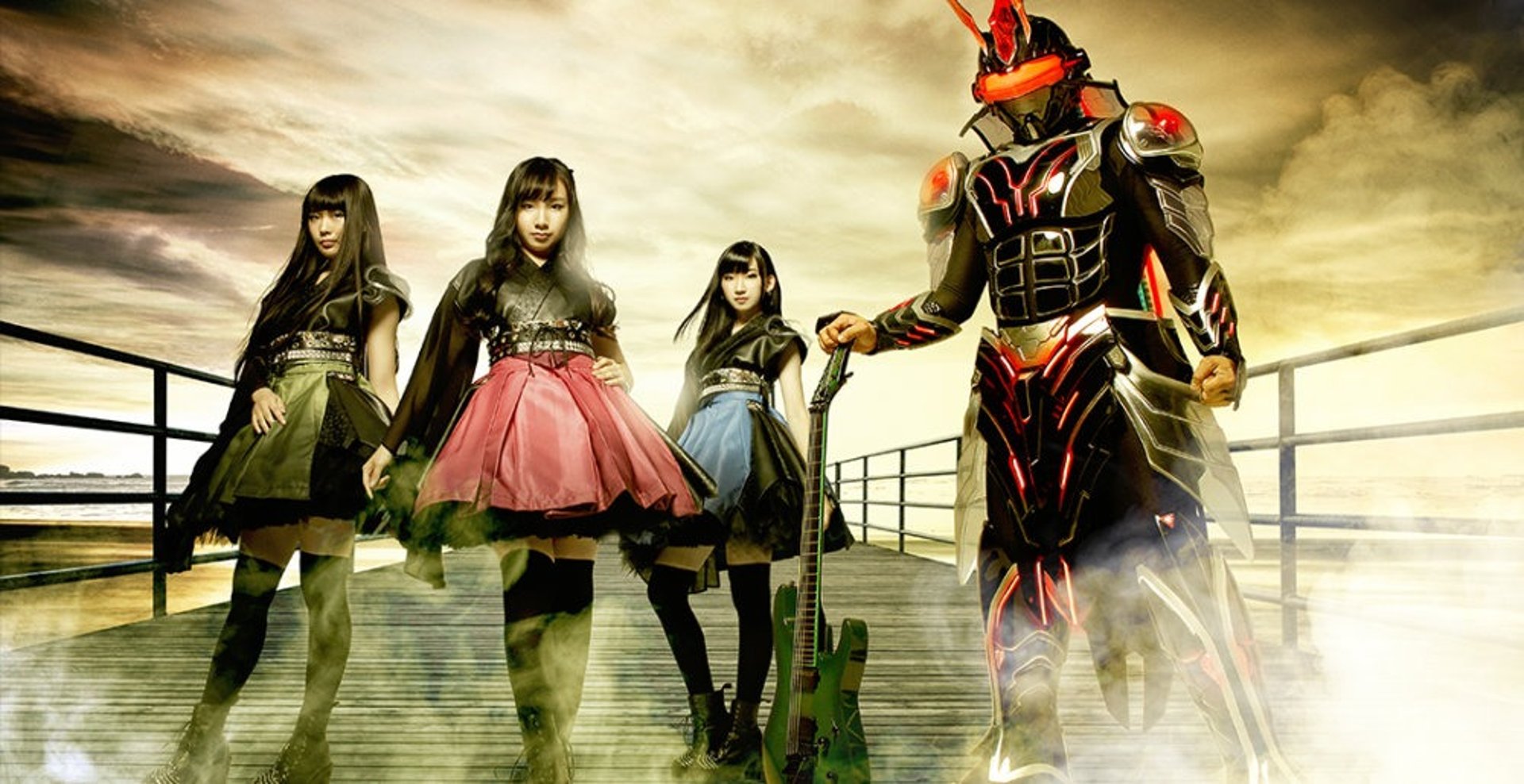 Shred RACERS !
a few thoughts on this great show
JAPANESE POWER METAL.JAPANESE MUSIC
Shred RACERS -from YOUNG GUITAR !
Shred RACERS Online is an event that was produced by Young Guitar Magazine & Nippon Cultural Broadcasting, to showcase technical guitarists.
What is a Shred RACER? You might wonder.
knowing that you're looking at music-oriented information, you can more than likely guess this one correctly. Primarily, the term applies to the specific people that were featured on the show. I would guess that it inclusive of anyone who can play at the same level, The term "shredding" isn't new in the music world but when you put "RACER" behind it, I believe that to be trademarked by Young guitar.
Shred RACERS is a group of performances online, organized and produced by Young guitar magazine. The three performances Feature some of the best hard rock/metal musicians active in the Japanese music industry. So then, the term Shred RACER would refer to the guitarists playing in these shows, although it may also include the violinist. For someone to "shred" on their instrument, it seems to me, a phrase best reserved for string instruments, that are held and plucked, picked, or bowed.
I feel like each player brought their best to the show! While I was not able to watch the broadcasts live the videos are available on Youtube, and there is a Facebook page as well.
https://www.youtube.com/channel/UC6kORN1F0oKTIAjjMpiv0Pw
https://www.facebook.com/ShredRACER
How generous, and genius it was for Young Guitar to do this! I'm equally grateful to the musicians who participated, their playing abilities impress me so much!
I believe this is the best response to the pandemic and its effects on our cultures. At a time when nobody was touring, having these shows enabled musicians who would be out there touring to stay in the spotlights and the minds of their fans. The show gives a bit of relief we all can use while going through this pandemic. Hopefully, this series will continue, at this time the show has already been expanded to include special interviews with some of the artists. Additionally, the magazine does have another video series. I would rank Young Guitar among the best of music magazines!
For every artist. that was on the show Shred RACERS that I would call my favorite there are probably two favorites that were not on the show. I think that helps make it a good mix. Seeing some of my favorite artists is why I tune in, but seeing "new" artists who I'm not that familiar with or "old" artists(for example Iron Bunny) He may not be old, but I did hear of him after the demise of his group. This is something that happens to me often as I wasn't interested in this genre before 2018. Or more precisely, I never heard of it. Some of my favorites would be Saki. From Cyntia, and of course, The other Saki from Nemophila & Mary's Blood! She's just so amazing on guitar. And then. Mayu! The singer of Nemophila is a wonderful lead singer! Fuki, lead vocalist for Unlucky Morpheus and Doll$boxx and,..... all the other stuff she does. I would hate to have to choose just one! Some of the artists, I've heard of them, for instance. I've seen Yuki from D Drive. on a guitar tutorial video one time, maybe twice and that was all I saw of her, so I knew who I was looking at, but it was nice to see her rocking a performance! Yui is the guitarist from Cyntia I was not familiar with her at all! This show and the interview video helps me get more focused on what she can do!
The links below are the YouTube channel and the official website. Both take you to all of the videos. On the official website, there are some excellent photographs of the artists. I highly recommend liking and subscribing. I think this is some great music, and it is certainly a lot of fun to watch the videos!