So have you ever heard of the Magnolia Factory? (こぶしファクトリー, Kobushi Factory)?
A brief history of the idol-unit. "Magnolia factory" by Hello !project.
HELLO!PROJECTJ-POP/IDOL UNIT

Until just recently I had only heard the name, and I knew that they were under H!P. But now, I see they include one of the most impressive new vocalists in Juice=Juice, Rei Inoue! Now that I know the story involves an artist I'm very impressed with, I find myself very interested in their story, so I will share it with you now. The "Magnolia Factory" was a brand new idol group, beginning in January and February of 2015.
Formed by Hello! Project, its original members were Rio Fujii, Ayaka Hirose, Minami Nomura, , Ayano Hamaura, Natsumi Taguchi, Sakurako Wada, and Rei Inoue.
While writing this blog, I've found many of the videos named Fist Factory. And I didn't see this in any of my research, but when I started playing around with the translator, I found that "Kobushi" translates to "Magnolia" in English. But it also translates to "fist", this is more a complication with translation than anything to do with Japanese culture I believe.
In regards to the name Magnolia Factory, I had the pleasure once of owning a Magnolia tree in the front yard of my Victorian mansion In the Midwest. Not knowing anything about it, or trees as it were. I just thought it was a throwback to the raging 1920s when it was planted, a fashion statement of the era. Now looking back on it years later, I realize that with the Magnolia tree in the front yard, and a Ginkgo Biloba tree in the backyard, there was a serious Japanese influence on the horticulture of that place, and it did start me questioning, "Why you would need a factory for magnolias, since they grow on trees?"
As it turns out the wood is used for making boxes and crates, so that is one possibility for a factory. Also the flowers are edible and considered delicious, so a factory that Pickles the blossoms( yes, they do that ) would be another type of Magnolia factory. I guess one could go on with a couple more ideas, but back to the music!
This Idol-unit was officially given the name "Magnolia Factory" on February 25th, 2015. A couple weeks later, it was announced that the leader and sub-leader would be Ayaka Hirose and Rio Fujii respectively. I was under the impression that leaders of groups where determined age, as in the oldest would naturally be the leader. But I can understand the importance of making it an official announcement.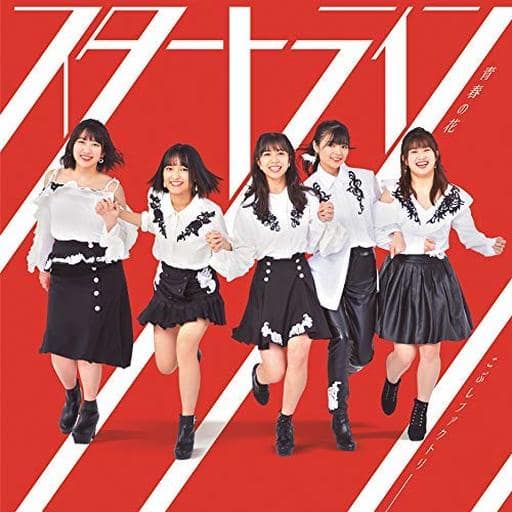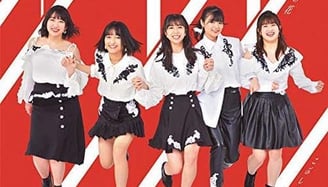 The official Music video features the girls of Magnolia Factory, in a classroom setting, very seriously playing rock, paper, scissors to start a game of hide & seek. All very professionally shot and edited together as an action sequence with what sounds to me like a hair metal Soundtrack?! This is definitely not the standard "bubble gum pop" sound I've grown to expect(and not appreciate) from the female artists here in America!
Later that year. November 20th to be exact, it was announced that they won a Newcomer Award at the 57th Japan Record Awards. They were presented with their award and were later announced as the winners of the Best Newcomer Award in a ceremony that December.
Magnolia/Kobushi Factory released their second single, on February 17, 2016,こぶしファクトリー
"Sakura Night Fever / Chotto Guchoku ni! Chototsumōshin / Osu! Kobushi Tamashī"
Fist Factory "Doskoi! Kenkyo ni Daitan /Dosukoi! Humble but Bold"

"Samba! Kobushi Janeiro / Bacchikoi Seishun! / Ora wa Ninkimono
Then on July 27, 2016 the next video was released their third single was released. This video included Samba dancers and made many references to the Olympics and spoke about the importance of motivation in athletics, as in life. It sure makes you wanna dance!
The release of their second and third singles was followed by the release of their first studio album on November 30,"Kobushi Sono Ichi".
I've been told, many times in the past that "The only thing constant is change.", that certainly seems to be the case in the Japanese music industry. things seem to change often, and very fast, in the case of Magnolia Factory, change starts here with the subleader, Rio Fujii announcing she would graduate from the group at the end of the H!P 2017 Summer concert tour to focus on becoming a nurse or a teacher. This plan was later revised when Rio Fujii's contract was terminated on July 6 due to her lack of compliance with the rules.
Allow me to take a moment here to say this, that is all the information I have, and I'm not trying to find any more information. For those that are truly curious, I'm sure it's available somewhere, but I'm going to leave it at that. Let's focus on the positive aspects!
Wri"Shalala! Yareru hazu sa/ ee JA nai ka ninja nai ka", Magnolia Factory's fourth single, was released on June 14,2017. This was. A happy, upbeat song. With motivational lyrics. And one spot where ReiRei's solo vocal really shines through!
Unfortunately", Hello! Project announced that Rena Ogawa would take a hiatus from the group's activities due to anxiety neurosis. This announcement came on July 13,2017 on September 6, it was announced that Ogawa had graduated from Magnolia Factory and Hello! Project after her condition failed to improve. I shared this video below just to show that by September of 2018, she seemed to be doing well, at this performance. I really wish it got more views. Hopefully she continues to do well in the future. She has a great voice, I would love to hear more recordings from her!
Later in the year, on December 6, 2017, Hello! Project announced that Natsumi Taguchi would no longer be part of the group, for not complying with the rules and as a result, her contract was terminated.
All of this must have made for a very difficult year. While learning about Magnolia/Kobushi Factory, I thought it was unfortunate they only lasted for eight singles. Now, the more I look into it, I believe we were fortunate that they lasted long enough to put out even four singles! With a year like 2017 that they had, it could have easily been the downfall of the group, What a rough ride!
Perhaps the rough year is one reason why their next single didn't come out until March 28th, 2018, when the group released their fifth single, "Kore Kara da! / Ashita Tenki ni Naare". They only released two singles in 2018, on August 8, they released their sixth single "Kitto Watashi wa / Naseba Naru". While both of these are great songs. I was unable to locate a music video for either one! After having such video success, no video for two singles in a row. would be devastating!
Even though that probably was a hard time for them, the singles were still excellent songs, as is everything I've heard from them, with really spectacular music! This video, "Haru Urara-Beautiful Spring" is a great example. I don't think it was released as a single. But it came out a week before their seventh single, so it must be on the album?
Seventh single, "Oh No Ōnō / Haru Urara"
Fist Factory "Haru Urara-Beautiful Spring"
Then later that year, on October 2, Magnolia Factory released their second studio album, "Kobushi Dai Ni Maku"!On March 4, 2020.
Now for the part I don't like. It seems this group was more like a bus ride, whereas other groups would compare better to a relay race.
The group released their eighth and final single, on March 4, 2020,, "Seishun no Hana / Start Line"
The group disbanded on March 30 with a concert at Tokyo Dome City Hall. Exactly one week after I was laid off due to the pandemic. I'm sure the pandemic played a role in terminating their activities. As it did for so many people.
I found I still have just as many questions now as I did when I started this blog, perhaps more. Just different ones! I'd have to say that the group was a success when their official videos get from 600,000 to well over 1,000,000 views almost regularly. My focus here of course, was Rei INoue! She is a favorite artist in Juice=Juice for a lot of people. Seeing as how I've learned so much about Magnolia factory in writing and researching this, I'm certainly going to track down the rest of the members in the near future!
while searching for this 8th and final single on YouTube. I passed a bunch of reaction videos and in every single one, the reactors were crying hard, some even put teardrop emojis on the cover photos of their video's! There is a seriously devoted fan base here. Hopefully many Of these songs will be performed in future live H!P events!
The group disbanded on March 30 with a concert at Tokyo Dome City Hall. Exactly one week after I was laid off due to the pandemic. I'm sure the pandemic played a role in terminating their activities. As it did for so many people.
8th and final single,from March 4, 2020, "Seishun no Hana / Start Line"
Live Video-Mukidashi de Mukiatte
Juice=Juice: Inoue Rei announced as NEW member!
Juice=Juice merch
Click here!
Magnolia factory merch
Click here!