Exist♱Trace
Exist♱Trace is one of the first visual Kei bands I saw. They play power metal! An androgynous, all female group. With very progressive playlist throughout the years.
VISUAL KEIJAPANESE POWER METAL.
Back when I began viewing the J metal genre, one of the first bands I discovered was Exist+Trace !
(MV)"Judea", had me hooked! It predates the modern resurgence of women J-metal bands, and it's Somewhat DIY video shooting style, make it fantastic!
This live performance, several years later, is a relentless in your face, Thrash metal jam !
I love it!
"VANGUARD" displays. A more stylized band, visually.
While still. Playing incredible Hard Rock. !
Fast-paced hard driving Thrash metal, at its best!
The band experimented with some very creative Video Angles while Making this quite unique for a performance video. "TRUE"
"Halt" is another slideshow video, from 2007.
When I started this blog, I intended to show how they progressed through the years, but instead, the YouTube algorithm is showing me considerably more content from when they began. Back in 06 and the early years!
This particular video is the live stream show from. June. Of 2021 ! Unfortunately it's only a minute and a half long.
Fast forward a couple years to 2016. And the "Dream Rider" video comes out. Each band member's character is very stylized and a more poppy sound that's still very hard driving.
The official music video for Dream Rider. One of my favorites by Exist♱trace !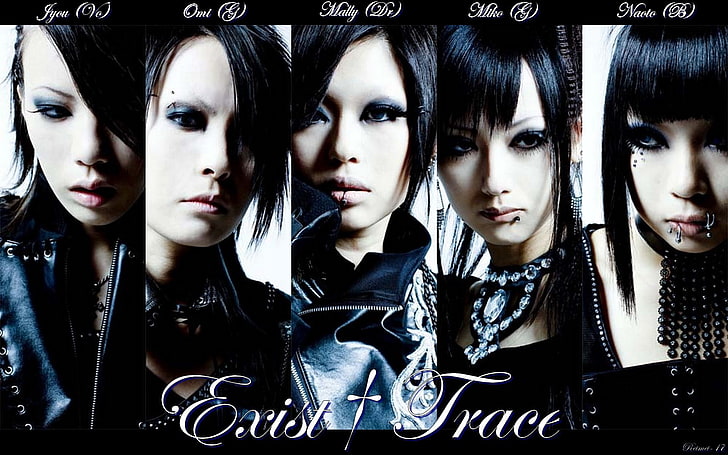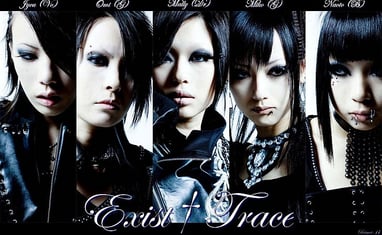 This is I believe to be their debut video!